Morin Diesel Extends Business Hours to Better Serve You
Monday, November 13, 2023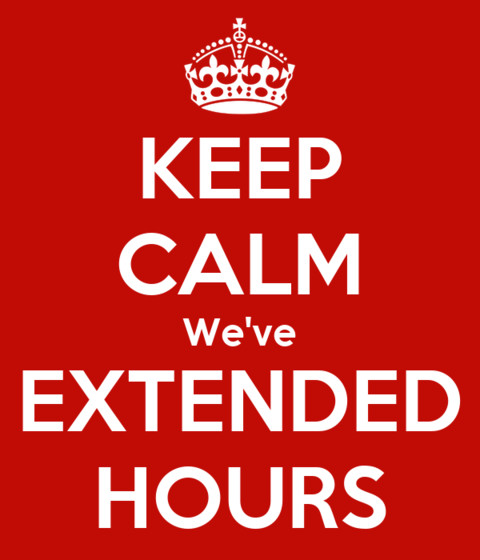 We understand it isn't always easy with everyone's busy schedules to make it in during regular operating hours so we have extended our hours on select days. We will now be open Monday- Wednesday 6:30am-4:30pm, Thursday 6:30am-6:00pm, Friday 6:30am-4:30pm and Saturday 8:00am-12:00pm.
At Morin Diesel, our commitment to providing exceptional service to our valued customers has always been at the core of our mission. We understand that your needs don't always fit into a standard 9-to-5 schedule, and we want to make sure we're there for you when you need us the most. That's why we are thrilled to announce our new extended business hours, designed to accommodate you better and ensure that you have access to our top-quality services whenever you need them.
Our customers have always been our top priority, and this expansion of our service hours is a testament to our dedication to your satisfaction. In this article, we'll explore what our extended business hours mean for you and how they reflect our commitment to excellence.
Saturdays for Your Convenience
In recognition of the diverse needs of our customers, we're excited to offer Saturday hours. This additional day of service ensures that even on weekends, you can count on Morin Diesel for your sales or parts requirements. Whether you're working on a weekend project or require assistance for your business operations, we're here for you.
Expert Guidance and Assistance
Our knowledgeable and experienced team of professionals is dedicated to assisting you with the highest level of expertise. Whether it's troubleshooting, technical advice, or assistance with product selection, you can trust that Morin Diesel's extended hours ensure you have access to our experts when you require their guidance.
Conclusion
Morin Diesel's decision to extend our business hours reflects our unwavering commitment to serving our customers with excellence and convenience. We understand that your needs don't always align with traditional working hours, and we want to be there for you whenever you need us. Our extended hours on weekdays and Saturdays ensure that you have access to our top-quality services and expertise, all aimed at making your experience with Morin Diesel as seamless and efficient as possible.
As we move forward with these expanded business hours, we remain dedicated to providing the exceptional service and support that you've come to expect from us. Your satisfaction is our priority, and we're excited to continue being your trusted partner for all your tractor, power generation, service and engine-related needs.